Free Hand Protection Assessment
Author: Adrian Date Posted:21 February 2017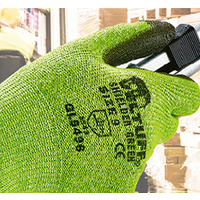 Australia's Hand Protection Experts are offering your workplace a FREE HAND PROTECTION ASSESSMENT
With years of experience in the Hand Protection industry and selling thousands of gloves daily, the team at Industroquip have seen it all, from construction companies ordering so called 'one size fits all' gloves to hazardous chemical handlers provided with gloves that are not suitable for their job to companies being told constantly that there is no glove to suit your exact requirement just because the brand of hand protection they sell doesn't cover that hazard in their standard range of products.
At Industroquip we take hand protection very seriously, we have no loyalty to any particular brand but rather have access to them all, our staff are fully trained in correct hand protection measures and we stock and sell thousands of gloves everyday.
To prevent these happenings in our industry that we see too often our specialist Hand Protection team are offering a FREE HAND PROTECTION ASSESSMENT to the first 50 businesses that enquire.
What does the FREE HAND PROTECTION ASSESSMENT consist of?
1. Full review of current tasks and hazards
2. Provide detailed report of hazards and recommended measures
3. Meet with management and/ or safety committee to discuss our recommended measures
4. Provide free samples to staff on the field or in the workshop to ensure they are comfortable with the solutions we are proposing
5. Training in the correct hand protection to all staff and installation of correct hand protection posters and signage
How do I arrange my FREE HAND PROTECTION ASSESSMENT?
Simply email Brendan Clayton now on brendan@industroquip.com.au and he will look after the rest.
---
Leave a comment