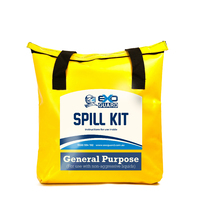 If you're working on a construction site, chances are you'll need a spill kit.
If you're working on a construction site, chances are you'll need a spill kit. These handy portable clean up kits ensure that if oils, solvents or other slippery, flammable or dangerous substances are accidentally spilled, they can be cleaned up fast.
Why do you need a Spill Kit?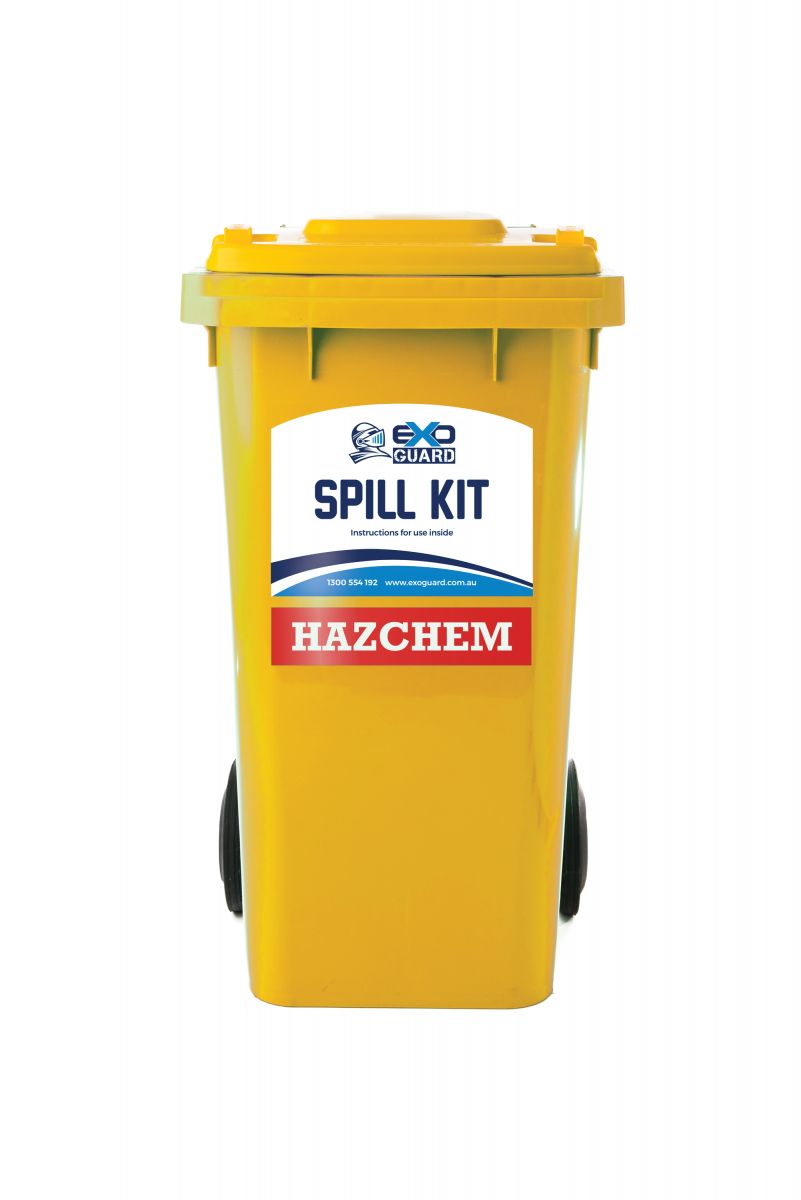 In Australia, The Workplace Health and Safety Act requires that businesses take all reasonable steps to prevent oil and chemicals spills in the workplace.
However, accidents do happen! Act now and be prepared with a spill kit that is appropriate for the different types of substances in your workplace. Spill kits are convenient and compact bins or packs containing everything you need to mop up a spill quickly and safely. They contain the equipment you need when you need it. Plus, because they are portable, they can be positioned near potential spill areas, or near chemical or fuel storage zones.
What's inside a Spill Kit?
The actual contents or the volume of contents actually changes with different manufacturers so it is important to ask for a contents list prior to purchase.
Standard Spill Kits come in either a carry bag or a wheelie bin similar to your roadside garbage bin and include:
Booms to contain the spill which are also called sausages, snakes and socks,

Absorbent in a bag, which is sometimes referred to as floor sweep, dry sorb or kitty litter but isn't really made from kitty litter

Contaminated Waste Bags for the safe disposal of used spill clean-up products,

Absorbent Pads which are a 45x45cm square pad made from melt blown polypropylene that are capable of absorbing many times their own weight in oil, fuels and other hydrocarbons and even chemicals,
Types of Spill Kits
Spill kits come in different types and sizes depending on the amount of potential spillage that could occur, and the substances stored around your site. These can be large 'wheelie bin' type kits, or a carry bag often referred to as a cab bag.
The contents differ too, depending on whether you need to mop up hydrocarbons, oils, fuel, solvents, chemicals, acids or simply general spills like water.
With a huge diversity and array of chemicals used on site, it's crucial to have the right spill kit for the fluids used at your site.
All ExoGuard Spill Kits from Industroquip are available in refill kits to allow you to restock your Spill Kit with all the required products - Fast!
General purpose spill kits
General purpose sorbent kits are suitable for mopping up most common liquids found on site or in the workshop or yard. They can soak up water and most water based liquid including paints, coolant,
Oil Only Spill Kits for hydrocarbons
The sorbents in these kits have the ability to soak up hydrocarbons and oils whilst also repelling water. This makes these sorbents ideal for marine environments, lakes and dams, or for mopping up spills in naturally wet workshop environments where you don't necessarily want to soak up all the water as well.
Kits such as the ExoGuard 120L Marine Oil Spill Kit are unique in that they contain floating booms; large snake like socks that float on water and provide up to 12 metres of containment area. This stops oil spills from spreading into sensitive environmental areas.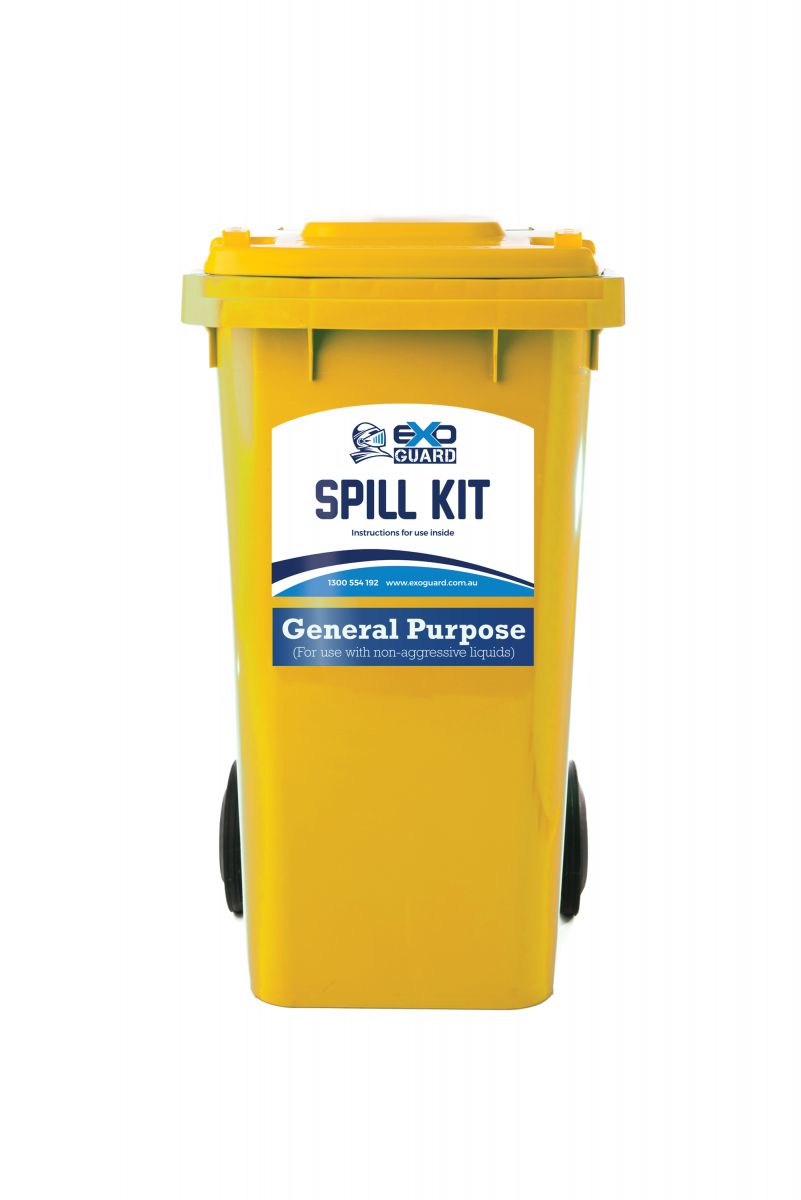 Chemical Spill Kits
Chemical sorbents are ideal for workshops or sites where aggressive or corrosive chemicals are used, such as hydrofluoric acid. They will also absorb oils and water based liquids however the different type of sorbent material allows it to withstand highly aggressive chemicals.
Industroquip is one of Australia's leading providers of Spill Kits and other spill clean-up products with stock in Sydney, Newcastle, Brisbane and Perth ready for fast delivery direct to your construction site.
Call now on 1300 554 192 to discuss your Construction Site Spill Kit needs whether you need bunding, floating containment booms, plant nappies, dangerous goods cabinets etc we have it all ready to go.